This post may contain affiliate links for products I mention. If you click a link and buy something I may receive some compensation. This does not change the price you would pay.
These 10 air fryer recipes for onion rings offer a variety of seasonings and lots of helpful tips for getting the best results possible.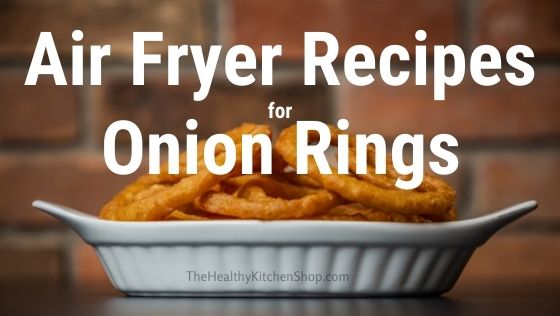 You'll see that several of these recipes instruct you to cook onion rings in a single layer in your air fryer. That would take forever, and based on my personal experience I completely disagree.
For an air fryer work properly, it must be able to circulate hot air around the surface of foods. Many foods should be cooked in a single layer to allow for good air circulation. For example, if you stack chicken nuggets they will cook unevenly and will not have a crispy coating all around.
Onion rings are different simply because of the way they are shaped. You can easily stack 2 or 3 layers and still leave plenty of gaps for air to circulate well and give you nice crispy results.
That said, the recipes below offer some good advice and tasty seasonings. You're sure to find your favorite!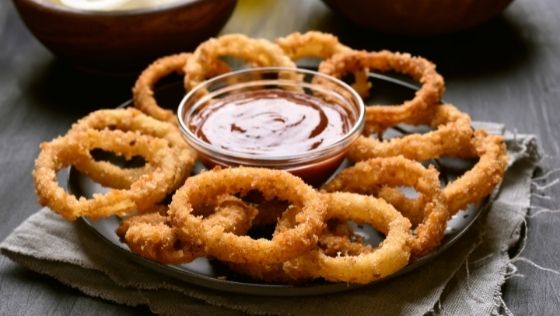 Air Fryer Onion Rings – TheSpruceEats.com
Lightly seasoned with smoked paprika, garlic powder and onion powder. Includes link to Spicy Chili Mayonnaise dipping sauce.
---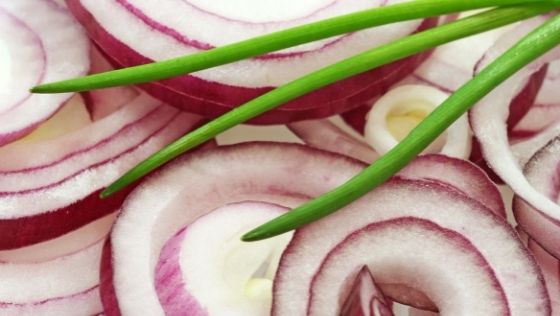 Air Fried Onion Rings – Food.com
Simple salt and pepper seasoning with a touch of Parmesan cheese.
---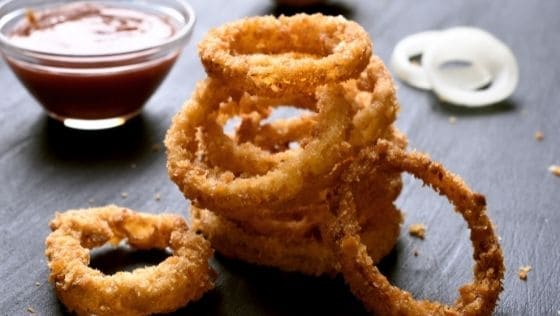 Crispy Air Fryer Onion Rings – TheRecipeCritic.com
Includes tips on choosing onions, how to get the best onion flavor and more. Also provides links to 4 different dipping sauces.
---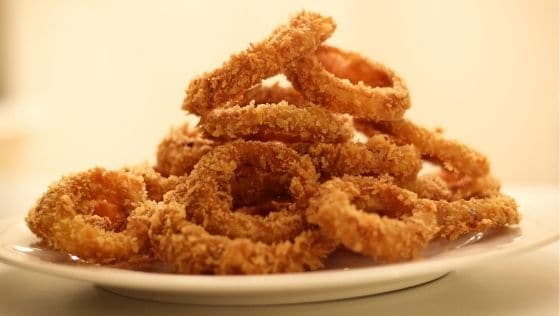 How to Cook Frozen Onion Rings – TheForkBite.com
When you don't have time to start from scratch, use these tips to get better results with frozen onion rings.
---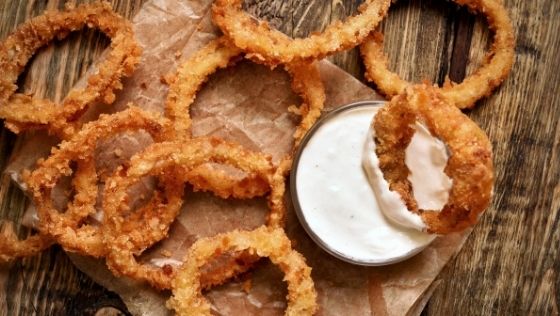 Easy Air Fryer Onion Rings – JZ-Eats.com
Cayenne pepper gives these rings a little kick. Includes links to 4 dipping sauce recipes: Big Mac Sauce, 5 Minute Spicy Mayo, Homemade Chick-Fil-A Sauce, Cilantro Lime Sauce.
---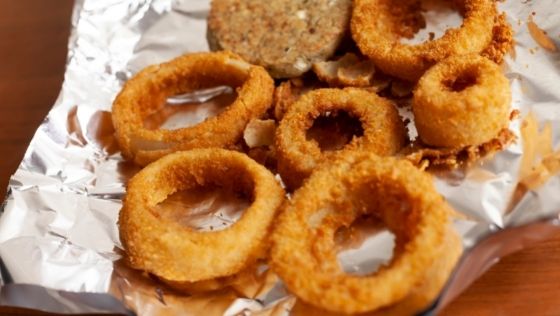 Air-Fried Onion Rings – AllRecipes.com
Cornstarch is added to the flour mixture to help make coating stick better.
---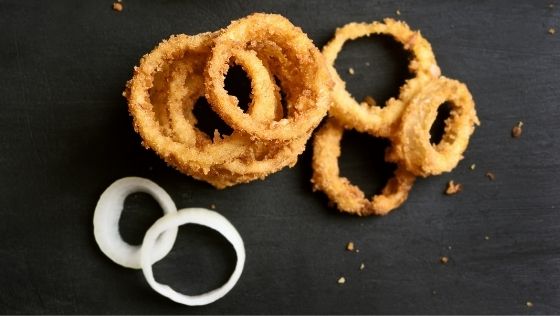 Air Fryer Onion Rings – The Homemade Version – MakeYourMeals.com
Keep it simple with a coating seasoned only with salt and smoked paprika.
---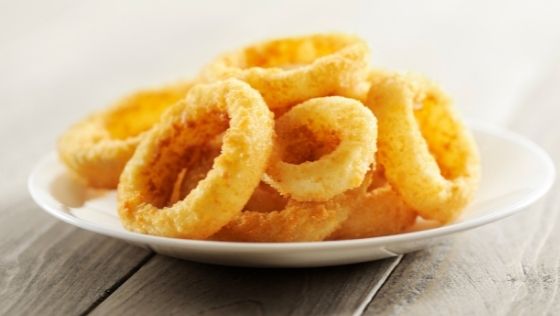 Crispy Air Fryer Onion Rings – PlatedCravings.com
This recipe calls for buttermilk, and if you don't have any, it includes instructions for making your own.
---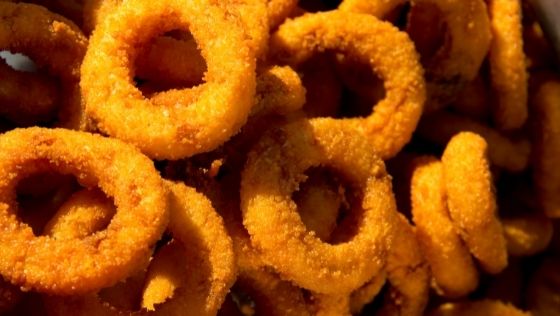 Crispy, Homemade Air Fryer Onion Rings – StaySnatched.com
Recipe includes options for making crispy onion rings without flour or bread crumbs.
---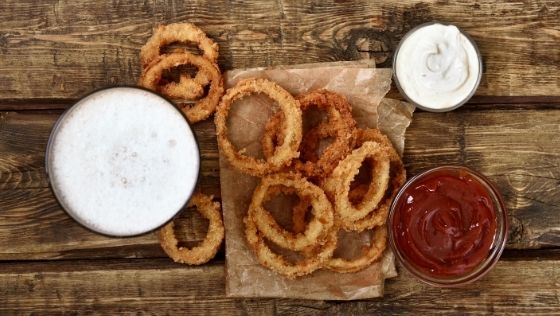 Air Fryer Onion Rings – EnjoyableRecipe.com
Simple salt & pepper seasoning and a little cornstarch to help the coating cling to the onion rings.
---
You may also like…
If you enjoyed these recipes please share on Pinterest and help us spread the word!